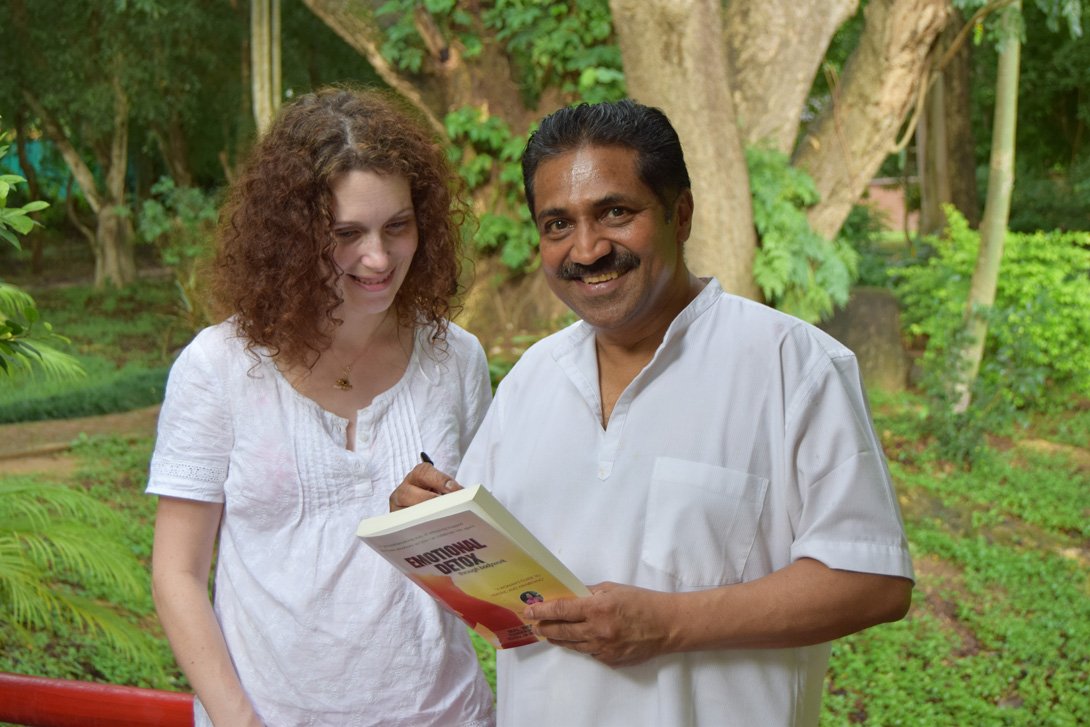 When it comes to the general understanding of detox, it is quite common for a person to presume that this is the process that you go through when you want to wash out the toxins in your body by either avoiding the intake of certain substances which are considered bad for the body, or by the taking in of only substances which are considered to be good for the body. Often we assume that substances which are good or bad, are the same for everyone but this is not always the case. Each person's body is so specific that we need to be mindful of the chance that what is good for one, is not necessarily good for another! For instance, some people can tolerate diary while for others, any small amount of a dairy product might bring on an disturbing and painful bout of Irritable bowel. Mal Weeraratne has taken detox one step further by introducing us to the concept of EMOTIONAL detox.
In the same way as physical substances which we experience, may give each of us a different reaction in our physical body, so too, explains Mal Weeraratne that this can happen when we experience different situations in our lives which give rise to any emotional reaction. Just as with diary, for example, one person may have a disturbing and painful emotional reaction to a specific situation in their lives. With the physical body, an intolerance develops over time where our bodies start to build up a reaction to a certain stimulus up until the point where it becomes an allergy which causes a more severe reaction than an intolerances and if often, by the time it has caused an allergic reaction, something that the body can no longer ingest or be exposed to. Either the body's reaction develops over long time exposure or it is simply something that we cannot tolerate due to the severity and immediacy of the bodies response, as often experienced with shell fish where the body simply goes into anaphylactic shock.
Mal Weeraratne explains that emotional detox works on the same principles where the body has a same reactions when exposed to situations in our lives where we are either exposed to the same negative situation, inducing a negative emotion over an on-going or prolonged period of time. Or where there is a situation where our bodies are shocked by a negative event which has a huge negative impact on our lives. When either of these situations happen, Mal Weeraratne understands that we store these emotions in our bodies in a way where if we are exposed to the same or similar situation again, our bodies may develop an emotional intolerance or emotion allergy based on our previous experience.
When this occurs, Mal Weeraratne has developed a set of tools which will help the body to rid itself of the negative emotions which if left unattended in the body, may result in illnesses or disease of a mental, physical, emotional or spiritual nature. Ridding your body of these negative emotions helps to prevent on-going negative reactions to these emotions allowing the body to release itself from the negative effects of these emotions which leave the body debilitated allowing the body to restore itself to its natural state of health.